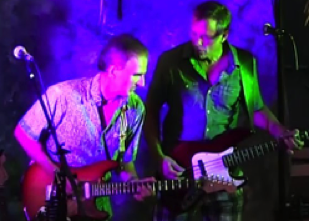 We have over 50 iconic danceable, popular, yet not overplayed Rock, 80s & Modern Rock songs by English, Aussie and American artists as well as over a dozen originals and we're constantly adding new songs.
Using a laptop for drums gives us a full sound without the space (not to mention volume!) of a real drummer (though we have a real drummer option, too!)
Check out our playlist.